Get Happy Mothers Day Messages , Wishes , Quotes
Mothers day SMS – Find 2023 largest collection of Mothers day SMS messages at BestMessage.info submitted by user, express your feeling with all the new Mothers day SMS text messages of 2023 , Mothers day SMS Quotes, Wishes, Greetings in Urdu, English & Roman Urdu to send mobile sms your friend & family members in Pakistan now.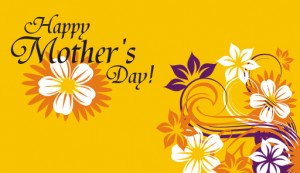 Here are some happy mothers day messages to write on your cards you are sending to wish your mom on this special day. Express your gratitude, love and honor to her in beautiful way to make her feel special.
……………………………………………………….
You are the only hope which is never going to get lost! You are the only person who will understand me more than myself! Happy Mothers Day Wishes!
……………………………………………………….
My words will never be sufficient to thank you for all your love, support and endless understanding you have shown throughout all these years! Mothers Day Wishes!
……………………………………………………….
I never get worried, I never feel disappointed. I never feel ignored. Coz I know you are here for me always! Lots of love on Mothers Day to my dearest mom!
……………………………………………………….
Wishing all happiness and lovely moments to you on this special day! Happy Mothers Day from your dear son/daughter!
……………………………………………………….
May you find everything that your heart desires on this special day! Happy Mothers Day Greetings!
……………………………………………………….
You extended your cozy support in spite of being miles away! I knew you understood me when you were silent. Whatever you did was just for my well being and happiness! Thank for you for being a beautiful mother! Happy Mothers Day Wishes to U!
……………………………………………………….
Though I can never repay you for your love and care, I cant miss to express my gratitude, love and reverence on this beautiful day of the year! Special Mothers Day Greetings to my special mom!
……………………………………………………….
I may not be expressing my love for you always. I may not be appreciating you always for what you have given me, but my love and adoration for you are always residing in my heart! Happy Mothers Day!
……………………………………………………….
You loved me dearly through all these years; with my shortcomings, with my broken promises, with all my wrong doings. I adore you for being a special mom! Happy Mothers Day Greetings with lots of love!